CUSTOM CONTAINERS IN SOUTHAMPTON
We are able to offer custom, out of the ordinary or "special" storage container equipment for sale in Southampton. We have a dedicated and professional sales team ready to support you from initial enquiry right through to after sales satisfaction. Our custom containers are perfect for the domestic and commercial storage market, as well as for converting into other uses. The containers either have flat panel or cargo doors, steel sides and frame, and marine plywood or steel flooring. We are also able to supply high cube units providing 9ft 6ins of height.
4FT – 9FT CONTAINERS
We have 4ft, 5ft, 6ft, 8ft and 9ft storage containers for purchase. They are storage containers, not shipping containers, therefore not suitable for shipping. These sizes are ideal for domestic sites, where high security is required but space is at a premium.
11FT – 19FT CONTAINERS
We have 11ft, 12ft, 13ft, 14ft, 15ft, 16ft, 17ft, 18ft and 19ft storage containers for purchase. They are storage containers, not shipping containers, therefore not suitable for shipping. We also have a wide range of 16ft container accommodation. Container accommodation (offices, canteens, welfare units and drying rooms) comes in all manner of shapes and sizes. Along with 10ft, 20ft and 40ft accommodation, 16ft container accommodation is one of our most popular. Our 16ft accommodation is 16ft long x 8ft wide x 8ft 6ins high, they are available with corrugated or profiled steel sides, a steel frame and vinyl flooring. The container walls are lined and insulated, they have two windows with anti-vandal shutters and an anti-Vandal high security personnel door
21FT – 29FT CONTAINERS
We have 21ft, 22ft, 23ft, 25ft, 26ft, 27ft, 28ft and 29ft storage containers for purchase. These sizes are ideal if a standard 20ft container is slightly too small for your needs, but you do not have room for a 30ft or 40ft.
31FT – 45FT CONTAINERS
We have 31ft, 33ft, 34ft, 35ft, 36ft, 37ft, 38ft, 39ft and 45ft storage containers for purchase. These sizes are ideal if you require something outside of the 30ft and 40ft measurements.
CONTAINER DELIVERIES
We have a small team of trusted hauliers working for us here in Southampton and the South of England. Deliveries usually take place between 7am-8pm, Monday to Friday, however, we strive to meet your deadlines and requirements in the case of timed deliveries to be as flexible and accommodating to you as possible. Container deliveries include 30 minutes on site for the driver to lift and position your unit. As a rule, the delivery drivers cannot drive over grass or muddy areas. If this is the case for your delivery, we can arrange a site visit to ensure minimum disruption and maximum success. All members of our team have passed their CSCS card test. This means that they are able to visit sites in order to reduce accidents and drive up on-site efficiency.
Southampton Container Quick Quote >>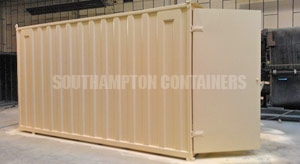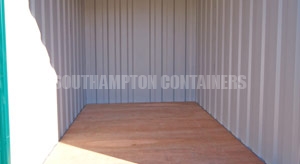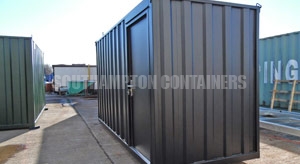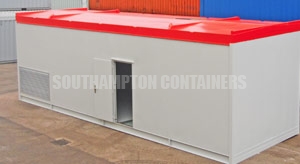 WHAT CAN SOUTHAMPTON CONTAINERS OFFER?
HUGE CONTAINER STOCKS
We have large new and used container stocks held in our Southampton depot, and can source and deliver your container both economically and quickly.
CONTAINER BUY BACK
Purchase any grade A used container from us and we will buy it back from you within the next five years for a fixed sum. When we 'buy back' we also offer to collect your container from your site absolutely FREE of charge!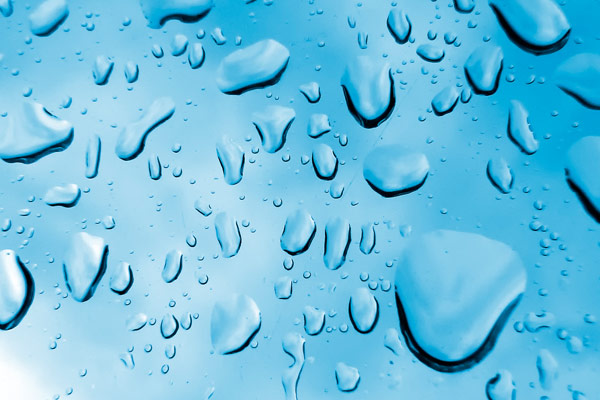 WEATHERPROOF GUARANTEE
We provide a 2 year weather proof guarantee with all new and used containers.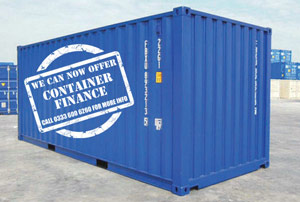 CONTAINER FINANCE
We can now offer finance for your container purchase, our process is simple and allows you to use your money in other more profitable areas of your business.
CONTAINER TESTIMONIALS
---
20FT NEW CONTAINERS (P.E SCHOOL STORAGE)
★★★★★
"
Thank you, the container is in perfect condition and the delivery driver was very helpful and skilled. We gave him a cross to aim for as the front corner and he got it spot on!
"
20FT SIDE OPENING CONTAINERS (ELECTRICAL COMPANY)
★★★★★
"
The side opener is perfect for what we need, it has easy access, plenty of room and looks great. Thank you to your delivery driver also.
"
SITE DRYING ROOM CONTAINERS (WASTE COAL COMPANY)
★★★★★
"
Thank you for delivery of unit earlier today, all seems to be ok no reports of any issues. Many thanks for all your help and efficiency from start to finish on this job, very much appreciated.
"