CONSTRUCTION SITE CASE STUDY
We supplied a building company with a selection of quality used anti-vandal site accommodation and storage units, these were required for a new hotel complex they were building. We supplied the following:
Two 32ft 50/50 split offices.
A 32ft canteen unit.
A 32ft dry room unit.
An 8 bay toilet unit.
Four 40ft storage containers.
We painted the units to ensure they all matched, and these were delivered to site within 3 weeks from the initial order.
If you would like to discuss a project or an idea with us, please call 0333 600 6260 or click to complete a Quick Quote form below.
Southampton Container Quick Quote >>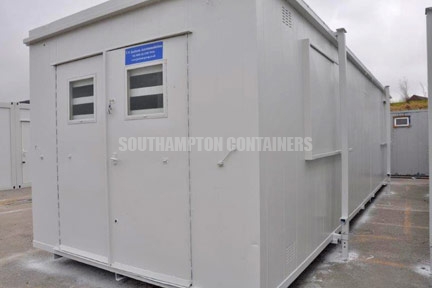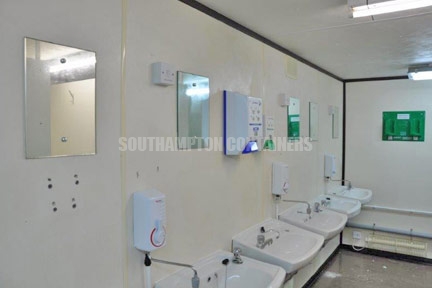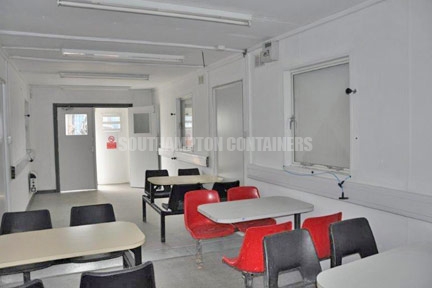 MODIFICATION TESTIMONIALS
---
20FT NEW CONTAINERS (P.E SCHOOL STORAGE)
★★★★★
"
Thank you, the container is in perfect condition and the delivery driver was very helpful and skilled. We gave him a cross to aim for as the front corner and he got it spot on!
"
20FT SIDE OPENING CONTAINERS (ELECTRICAL COMPANY)
★★★★★
"
The side opener is perfect for what we need, it has easy access, plenty of room and looks great. Thank you to your delivery driver also.
"
SITE DRYING ROOM CONTAINERS (WASTE COAL COMPANY)
★★★★★
"
Thank you for delivery of unit earlier today, all seems to be ok no reports of any issues. Many thanks for all your help and efficiency from start to finish on this job, very much appreciated.
"